[Article] 160514 [Business Trip Talk ①] #BTS, "Insane popularity? It's all possible because of our senior artists."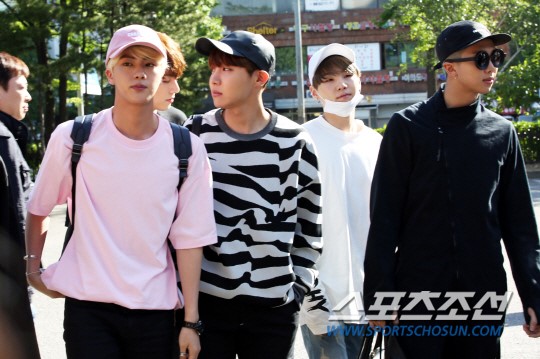 BTS (from left, Jin, J Hope, Suga, Rap Monster) arrives at the "Music Bank" venue and
whole area went crazy. Fans surrounded BTS's car and staffs of "Music Bank" were
stumped and expressed, "This might lead to an accident.". 30 minutes after arrival,
guards joined and the members were able to head to their waiting room. Fans who
actually saw BTS gathered around screaming and the guards hurriedly escorted the
members. However, BTS greeted their fans with warm smile. This showed us the
biggest reason why their fans risked their lives for BTS.
Sports Joseon journalists came forward for our busy stars. We personally visited them and talk briefly, as the stars are flooded with schedules and busy with events. Star Joseon's "Business Trip Talk" shares intimate stories at the scene atmosphere. Our 13th star is the trend of trend, global idol group without any rival, BTS. This "Business Trip Talk" was carried out during their way to KBS 2TV "Music Bank" and at their waiting room. Since it's restricted to take any photos at waiting rooms, we will proceed with "special" selcas. We're giving our eyes a luxurious time with selcas taken by BTS.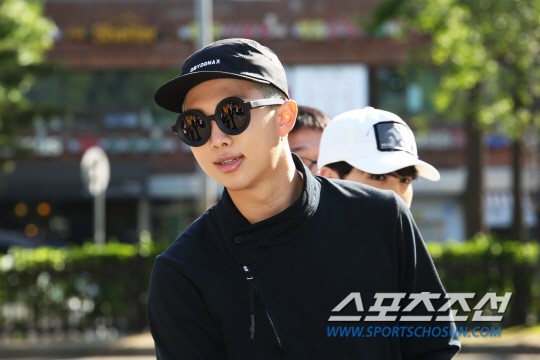 We met the trend of trend, BTS.
Continuing the success since their 2014 released track, "Boy in Luv" with "I NEED U" and "Dope", they reached more than 200,000 album sale. They swept the Oricon Chart and advanced to Germany, Finland and other European countries. And they hit the peak with "HYYH Young Forever" which released on 2nd. They achieved 100,000 pre-order sales in 3 days, and dominated the top ranks on major music sites. They won the No.1 trophies of Mnet "M Countdown" on 12th and KBS "Music Bank" on 13th. They are the "trend".
We planned to personally meet BTS and listen to the behind story.
To meet BTS, we had to first know their schedule. It was difficult to find time due to their solo concert and their plans for Asia tour, 4 music shows a week and their busy schedules. "Business Trip Talk" made a surprise attack on 13th morning when BTS was on their way to KBS2TV "Music Bank".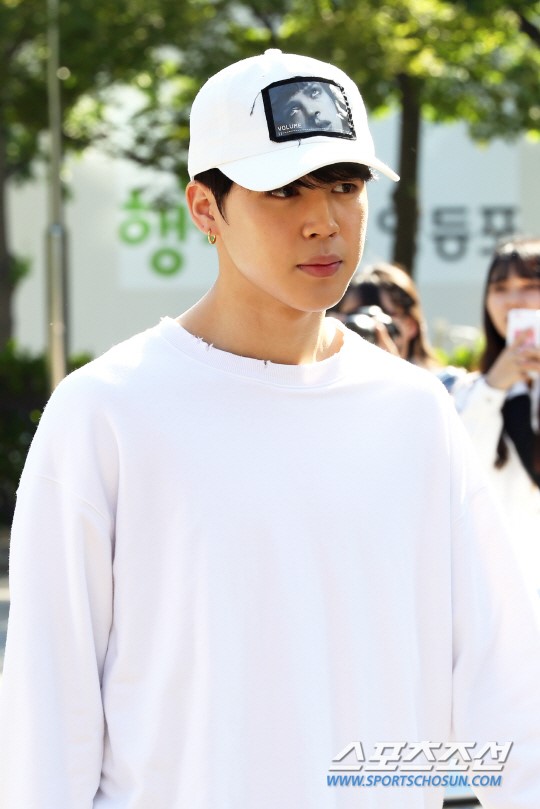 We waited for them at the car park from 7AM and BTS appeared around 8AM. The moment we were on our way to see them, we saw a group that appeared a step ahead of us. It was a large group of their fans. They weren't just Korean fans, including Koreans there were Chinese, Japanese and other overseas fans as well. We also saw a fan wearing hijab. The fans who dominated Yeoheedo before sunrise ran towards the car which BTS was in as soon as it arrived. The safety line set up by "Music Bank" fell in a second. Eventually BTS had to enter their waiting room around 8:30 AM for their fans safety.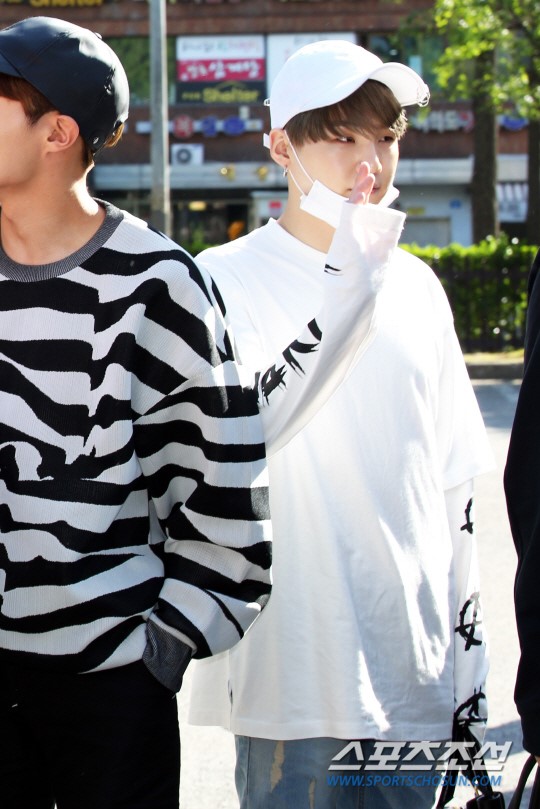 We were more curious as we've personally experienced their "insane popularity". What could be the group's charm? We wanted to find out the reason why people go wild for BTS.
"I think it's the power of communication. We have been active on SNS even before our debut. We made effort to stay close with our fans by uploading photos and videos, songs we composed and posted writings. Performance is also our strong point. I think in overall, the plans drawn by our company agrees with what we want to do. School, youth, etc, we wanted to talk about the stories which our generation wanted to hear. I think that is why they agree with our music. We weren't popular from the start but because we've been consistent, I think they trust in us and think it would be ok to like BTS." (Rap Monster)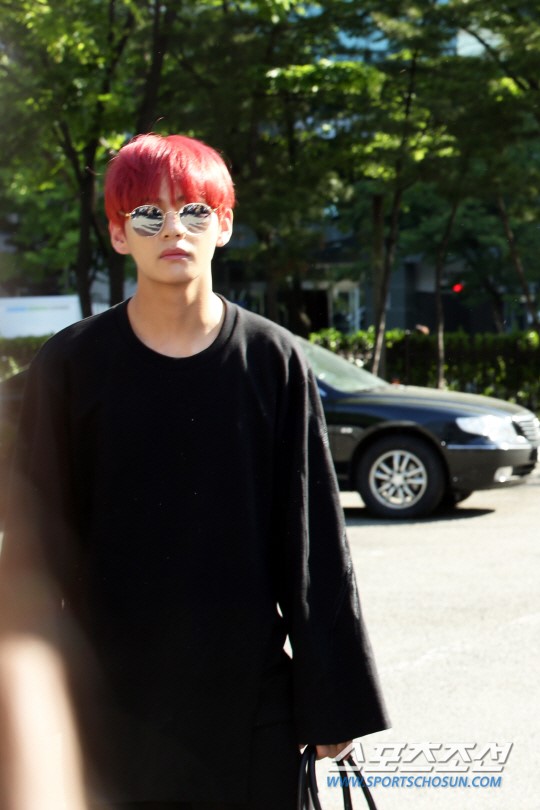 They didn't just stop in Korea, they even captured international fans. With this as the base, BTS is holding Asia tour in 13 cities. This could make them big-headed but BTS displayed modesty and said. "We were able to achieve something because of the road paved by our senior artists.".
"We heard that our album received good responses on iTunes chart. We were very surprised and in awe as they liked us when our songs don't contain many English words, none of our members speak fluent foreign languages and we don't have any foreign member. However, they didn't just like our music and performances, they liked us to the core including what we do, our words and outfits. It's the same with Japan, we were able to achieve something because of the road paved by our senior artists." (Rap Monster)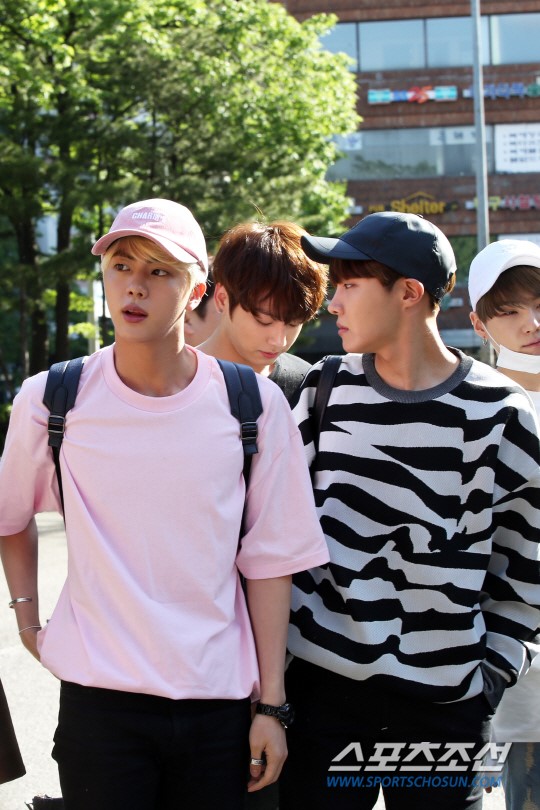 They have gained and achieved so many things but BTS is still hungry. Rather, they said this is the beginning. They have a detailed wish list like winning Daesang at the end of the year awards and holding a concert at Dome, however, they are a brilliant team who realized in their 4th year that they can't grow bigger if they confined themselves with self-contentment.
"I think you shine when there's yearning. I also think the group starts fading when they are satisfied with moderate achievements. We yearn to shine brighter and to reach higher and to do that we need to do our best, right? I guess our fans would be happy to see us grow bigger? Just like how we clear stages in games." (Rap Monster)
Take out with full credits!